Jean Noël HATON - Extra Rosé
The Rosé Extra champagne from Jean-Noël Haton was made from 45% Chardonnay, 35% Pinot Noir, 20% Pinot Meunier and 5% Pinot Noir vinified in red wine.
The nose is powerful. It is elegant with these aromas of old rose, raspberry, red currants and tangerine. On the palate, it is precise with a beautiful texture of Pinot Noir grain. These fragrances balance well with freshness. 
Following an aging of 6 years, the Rosé Extra is very greedy. It is to be enjoyed around an aperitif or then pairs perfectly with a dessert such as a red fruit soup or macaroons with raspberry. 
100% secure payments
Food and champagne pairing:  As an aperitif, or with dessert (red fruit soup, macaroons).
Taste: Gourmet, subtle and fresh champagne.
Tasting: 8/10°
Volume of alcohol: 12.5%


The Estate and the Vineyard


The Jean-Noël Haton champagne house produces champagnes according to traditional and methodical practices. It is an independent family farm located in Damery. It exists since 1928 and has its own vineyard in the best vintages across 18 hectares.
Awarded many times, the Haton House has experienced an incredible growth since the 1970s and continues to prove its excellent today.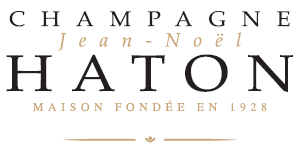 Data sheet
Région

Champagne

Maison

Jean-Noël Haton

Volume d'alcool

12%

Contenance

75 cl

Cépages

Chardonnay, Pinot Noir et Pinot Meunier