Champagne Dom Pérignon - Vintage 2013
This Champagne Vintage 2013, signed Dom Pérignon, presented in a majestic box, will be appreciated as an aperitif, as well as as as an accompaniment to gourmet dishes.
Its color is golden and sparkling, with very fine and lively bubbles, which reveals notes of tropical fruit at first, then open on fruity notes of citrus.
It is an exceptional cuvée that offers a full and massive mouth attack, with a rather generous texture, spicy and peppery. The finish is energetic, delicious and salty.
To discover and offer to lovers of great wines.
100% secure payments
Food and wine pairing: Perfect as an aperitif, but also throughout a very good meal…
Taste: The palate is floral and fruity. Very generous, this cuvée 2010 offers a rather generous texture, spicy and peppery, with very nice fine and delicate bubbles, even energetic.
Tasting: 12/13°
Volume of alcohol: 12.5%


The Estate and the Vineyard


The history of the Maison Dom Pérignon carries a creative ambition, always in search of harmony and originality, which is a sign of its singularity.
Dom Pérignon has therefore chosen to stand out and create liqueurs of great value, by producing vintage cuvées. This absolute commitment, to be the unique witness of a single year harvest, whatever the challenge, can force this prestigious and ancestral house of Champagne, not to declare the vintage, If the latter does not meet the requirements imposed by the specifications, Dom Pérignon is appointed.
It will take no less than 8 to 9 years of development, to reach the aesthetic and gustative ideal of Dom Pérignon.
Each vintage goes through a slow transformation in contact with the yeasts, in the darkness of the Cellar, in order to give birth to bottles of great accuracy, a harmonious and accomplished balance.
Vintage 2013 is undeniably exceptional, offering an imposing, firm and generous champagne, which is characterized by its sweetness, freshness and the energy it transmits through its bright and fine bubbles.
To discover and taste!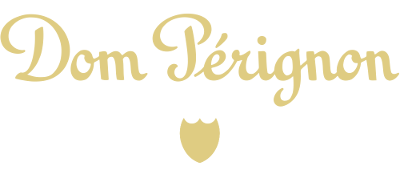 Data sheet
Région

Champagne

Millésime

2013

Appelation

AOC Champagne

Producteur

Maison Don Pérignon

Volume d'alcool

12.5%

Contenance

75 cl

Conseils de service

Entre 10° et 12°C

Conseils de conservation

Apogée en 2025

Cépages

Chardonnay et Pinot Noir

Pays

France
100% secure payments