Pinot Blanc - Gustave Lorentz - Réserve 2017
This wine is a very nice Pinot Blanc d'Alsace, elegant and round. Its nose evokes pink grapefruit and white peach as well as notes of white flowers. Its mouth is well balanced, very pleasant with a nice freshness and lots of fruit.
100% secure payments
Food and wine pairing: Quiches, tartes flambées, smoked fish.
Year: 2017
Taste: Fresh and elegant wine.
Tasting: 10°
Volume of alcohol: 12%
Storage: 0 to 5 years.
The Estate and the Vineyard
The house Gustave Lorentz was founded in 1836 and was passed on to 7 generations of winemakers.
It now has 33 hectares in the heart of the Alsatian vineyard, all certified in organic farming, on the slopes of Bergheim.
This house combines quality, thanks to harvests from exceptional terroirs that express from vintage to vintage the unique character of its wines and the availability of its wines.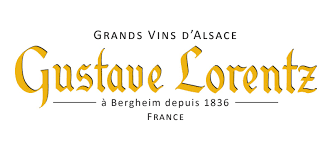 Data sheet
Région

Alsace

Millésime

2017

Colour

White

Producteur

Maison Gustave Lorentz

Volume d'alcool

12%

Contenance

75 cl