St Nicolas de Bourgueil - Domaine Guy Hersard - 2021
The 2021 Vieilles Vignes vintage produced at Domaine Hersard de Fondis comes from the unique Cabernet Franc grape variety, grown in sand and gravel.
This Saint-Nicolas-de-Bourgueil with a purple red dress recalls the burla cherry. It has aromas of red fruits such as strawberry and blackcurrant. It will go very well with grilled or cheese.
This red wine is perfectly aged in the cellar, at a temperature between 14 and 16°C.
100% secure payments
Food and wine pairing: White meats, cold cuts, grilled meats, pizzas and red meats.
Year: 2021
Taste: Fruity, supple, dense and fleshy on the palate.
Tasting: 12/14°
Volume of alcohol: 12.5%
The Estate and the Vineyard
The Hersard de Fondis estate is located in the Fondis and consists of about twenty hectares of vineyards that are exploited by Guy Hersard and his son Benoît.
The Hersard family cultivates the vines in a traditional way. 
Sun-drenched and planted on clay-limestone soils, the vines reflect their passion: authentic, joyful and passionate.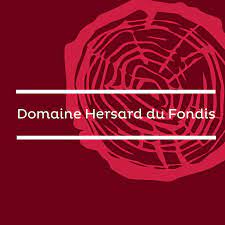 Data sheet
Région

Loire

Millésime

2021

Colour

Red

Producteur

Domaine Guy Hersard

Volume d'alcool

12.5%

Contenance

75 cl