Verger Des Planches - Apple juice
Apple juice from the Verger des Planches, owned by Domaine Henri Poiron & Fils, located in Saint Julien de Concelles. Production of different varieties of apples in "reasoned control", guarantee of quality.
Fruit of a selection of 7 different apple varieties, such as:
- ELSTAR
- GOLDEN
- JUBILE
- MELROSE
- JONAGOLD
- GRANNY SMITH
- FUJI
Food and wine pairing: for breakfast, with pancakes, for dessert.
Feature: 100% Apple Juice.
Tasting: 7/8°
Volume of alcohol: 0%
The Estate and the Vineyard


The Henri Poiron et Fils estate has been transmitting its wine tradition from father to son since 1800. The current heir is the 8th generation at the helm of this valuable know-how.
It is located near Nantes, stretching over 39 hectares of vineyards. The cultivation of wine is practiced with care, under a reasoned viticulture in respect of the environment. 
The products are worked in a traditional way, in underground glass vats dating from 1947.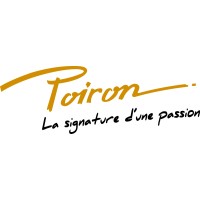 Data sheet
Région

ST JULIEN DE CONCELLES (NANTES)

Appelation

JUS DE POMME 100%

Producteur

Henri POIRON

Contenance

75 cl

Conseils de service

6/8°