1001 Stones - Ferrand Red AOC Organic 2020
1001 PIERRES, AOC Vin de Corrèze, was bottled on the estate by the Vignerons de Branceilles. A very natural, generous, highly elegant, and well-balanced wine that will wonderfully complement your appetizers as well as throughout the meal.
Ideal to savor with white meat, poultry, cheese, seafood, and fish.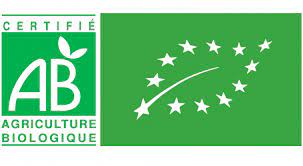 100% secure payments
Pairings: Red meats, duck breast, game, and mature cheeses.
Year: 2020
Taste: Notes of plum and licorice, hints of bark, with a rich aromatic profile, complemented by fine and silky tannins.
Tasting temperature: 16-18°C
Alcohol content: 14.5%
The estate and vineyard
The Branceilles Vineyard, is located in the southern part of Corrèze, at the border of Quercy and Périgord, in the Meyssac region. The cultivation of vines dates back to the Gallo-Roman era in the 6th century. Historical records indicate that viticulture developed under the guidance of religious communities. By the 17th century, it even became a source of income for many parishes.
This well-exposed vineyard on clay-limestone hills reached its peak in the 19th century. In 1840, the Corrèze vineyard covered nearly 17,000 hectares, compared to 200 today. In Branceilles at that time, the vineyards covered 450 hectares, almost half of the village's total area.
The Meyssac basin, to which the commune of Branceilles belongs, is exposed to the south and protected to the north by the first foothills of the Massif Central. Between Collonges-la-Rouge, Vayrac, Curemonte, and La Chapelle-aux-Saints, the vineyard of 1001 Pierres is situated at an altitude of 160 to 210 meters and covers nearly 30 hectares. The 'Corrézienne Dordogne Valley' provides Branceilles with favorable clay-limestone truffle-rich soils, giving 1001 Pierres its unique character.
All the geomorphological, climatic, and soil conditions are thus well-suited for cultivating vines and producing expressive and distinctive wines.
The recognized and award-winning vineyard is composed of 50% Cabernet Franc, 25% Merlot, and 25% Gamay.
It is located around the village of Branceilles.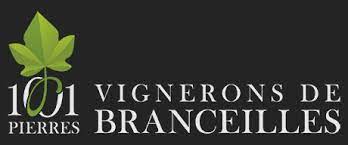 Data sheet
Région

Limousin

Millésime

2020

Appelation

AOC Corrèze

Colour

Red

Producteur

SCA Les Vignerons de Branceilles

Volume d'alcool

14.5%

Contenance

75 cl

Conseils de service

Entre 16 et 18°C

Conseils de conservation

3 à 5 ans

Cépages

Merlot et Cabernet Franc

Pays

France
100% secure payments