CRODINO "Virgin Spritz" 8x10cl
Discover Crodino, the essential non-alcoholic aperitif that takes you on a unique taste journey. Its vibrant yellow color and small 10cl bottle catch the eye, but it's the refined taste and carefully crafted composition that will win you over. With over 30 extracts of herbs and fruits, including pieces of sweet and bitter oranges, each sip of Crodino reveals a blend of subtle and balanced flavors.
Served with ice and a slice of orange, it's perfect for creating moments of conviviality. Pair it with soda or Prosecco for a sparkling experience, or add mint leaves and elderflower syrup to savor the refreshing cocktail.
Explore new combinations by mixing it with gin, ginger ale, or tonic water, and discover surprising flavors.
100% secure payments
Nose: Persistent notes of orange and fruits, lively spiced with herbal touches.
Palate: Unparalleled and unique taste with lively bubbles, opening up to distinctive citrus and orange notes. A sweet-bitter touch leading to spicy and complex flavors.
Finish: Long, spicy with citrus and herbal notes.
The Brand
Discover Crodino, the aperitif born in 1965 during a historical turning point in Italy. At a time when the demand for non-alcoholic or low-alcohol beverages was growing, Crodino met this need. Today, this trend continues and Crodino holds a special place in Italian culture, appreciated beyond borders. Consumers from around the world are drawn to its unique taste and incomparable aroma.
In 1995, Crodino was acquired by Campari Group, a major player in the global spirits industry. Since then, this beloved Italian drink has started to conquer new horizons while preserving its original recipe unchanged since its creation. Let yourself be charmed by the authenticity and timeless appeal of Crodino.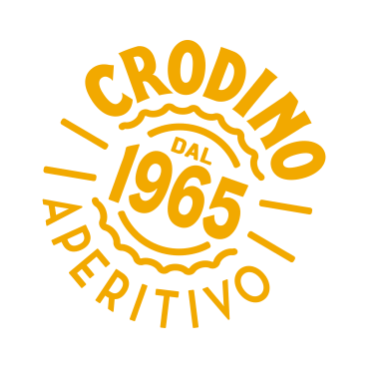 Data sheet
Volume d'alcool

Contenance

10cl

Packaging

Pays

Italie