Chardonnay - Domaine Henri Poiron & Fils - 2020
This Chardonnay of the Henri Poiron et Fils estate is established under the principle of reasoned struggle in respect of the environment. This method of viticulture is part of the Ariane network (Chamber of Agriculture of Loire-Atlantique).
We then obtain a very lively wine on the palate, with notes of golden sweet apples and timid pear notes. The finish is slightly tangy. Its food-wine pairings: the appetizers, fish, seafood and white meats. 
Its guard capacity is three years, with a working temperature of 10 to 12°C. 
100% secure payments
Food and wine pairing: Entrance from the sea, fish, seafood and white meats.
Year: 2020
Taste: Sweet golden apple notes and subtle pear notes. Slightly tangy.
Tasting: 10-12°
The Estate and the Vineyard
The Henri Poiron et Fils estate has been transmitting its wine tradition from father to son since 1800. The current heir is the 8th generation at the helm of this valuable know-how.
It is located near Nantes, stretching over 39 hectares of vineyards. The cultivation of wine is practiced with care, under a reasoned viticulture in respect of the environment. 
The products are worked in a traditional way, in underground glass vats dating from 1947.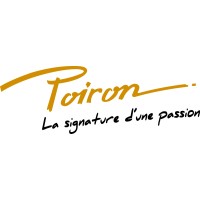 Data sheet
Région

Loire

Millésime

2022

Appelation

IGP Val de Loire

Producteur

Domaine Henri Poiron & Fils

Volume d'alcool

12.5%

Conseils de service

Entre 10° et 12°C

Cépages

Chardonnay
100% secure payments