Coteaux du Layon - Château des Mines - 2021
This beautiful Coteaux du Layon, is complex, balanced and deep. This pretty vintage, very gourmet, is to be tasted with delight.
It is for us a real favorite, full of flavours and know-how. A beautiful white Loire wine that will accompany your foie gras, your fruity and sweet desserts.
A real pleasure to share, a real little nugget!
Paiement sécurisé
Livraison 48h-72h ouvrés
Emballage certifié et agréé
Food and wine pairing: Appetizers, foie gras, seafood, soft cheeses and desserts.
Year: 2021
Taste: Sweet white wine, rich, pleasant, gouleyant and complex. Fruity and delicate with aromas of stewed fruits, like peach and apricot.
Tasting: 10/12°
Volume of alcohol: 11.5%
The Estate and the Vineyard
The Coteaux du Layon, Appellation d'origine contrôlée d'Anjou, covers only sweet or mellow white wines.
This pretty vineyard located on the valley of the layon, which is a small tributary of La Loire, is located in the department of Maine et Loire, south of Angers, and west of Saumur, extending over about 1350 hectares.
The Domaine Guichoux is now managed by Pierre-Damien, who took over the queens of the Domaine Familial in 1991, after 4 generations.
In 2005, Françoise, his wife joined him, and actively participates in the marketing of the wines produced on the property, thus transmitting their passion and know-how in all simplicity and authenticity.
Four prestigious appellations are found in the Coteaux Layon:
-   Coteaux du Layon.
-   Coteaux du Layon Villages.
-   Coteaux du Layon Premier Cru Chaume.
-   Quarter Chaume Grand Cru.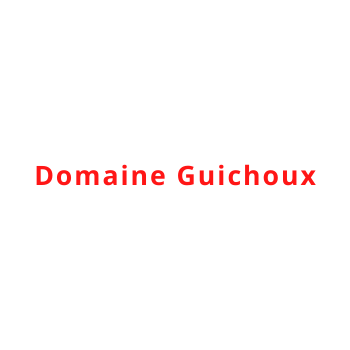 Data sheet
Pays

France

Région

Loire

Millésime

2021

Appelation

AOC Coteaux du LAYON

Colour

White

Producteur

EARL Guichoux Pierre Damien et Françoise

Volume d'alcool

11.5%

Contenance

75 cl

Conseils de service

Entre 8° et 10°C

Conseils de conservation

Entre 5 et 10 ans

Cépages

Chenin Blanc