Veuve Clicquot - La Grande Dame - by Yayoi Kusama - 2012
This exceptional Cuvée was designed and created by the iconic Japanese artist Yayoi Kusama, especially and exclusively for the Maison Veuve Clicquot, celebrating its new 2012 vintage. This original creation is a real tribute to Madame Clicquot, "Grande dame emblematic of Champagne". The Grande Dame 2012, highlights the glory of pinot Noir, which for Madame Clicquot, is the grape variety with the greatest potential and the largest aroma palette, allowing to create exceptional champagnes.
The case and bottle of this Grande Dame 2012, transmit the dialogue between the artist "Yayoi Kusama" and Veuve Clicquot, inspired by its emblematic signatures, such as peas and flowers.
The Grand Dame 2012, thanks to its harmonious and complex composition, is a promise for years to come. Its custody potential is immense, between 10 and 15 years minimum...
100% secure payments
Food and wine pairing: Serve on an appetizer and then as an accompaniment to a whole meal.
Taste: Both fruity and mineral.
Grape varieties: 90% Pinot Noir, 10% Chardonnay.
Tasting: 10/12°
Volume of alcohol: 12.5%


The estate and the vineyard


Created in 1772 by Philippe Clicquot, this house quickly became a staple in the world of champagne, having obtained the right to produce rosé champagne in 1775.
In 1805, Philippe's son, François, inherited the company, but he died prematurely, so it was his wife, Nicole, born under the name of Ponsardin, who took over the management of this majestic champagne house.
The Maison veuve Clicquot was able to produce non vintage champagnes, bringing between 20 and 40% of reserve wines in these champagnes, having up to 20 years of age, thus indicating a beautiful intensity.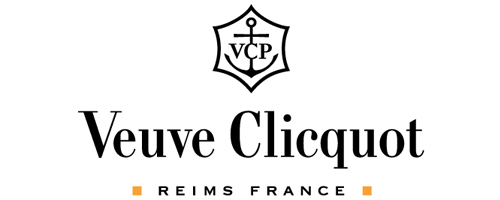 Data sheet
Millésime

2012

Appelation

AOC Champagne

Colour

White

Maison

Veuve Clicquot

Contenance

75 cl

Conseils de service

Entre 10° et 12°C

Conseils de conservation

Cépages

Chardonnay et Pinot Noir

Pays

France
100% secure payments